Welcome to Starbuck's
UFOs: Friends or Foes Site!
With "YaHoo VoiceChat+"

Voice Chat about UFOs On-Line, while Surfing the Web at the same time!

At 800 x 600 and Higher
I've always been fasinated by UFOs, But do they Really Exist?
Are UFO's "R"enegade spacecraft,
"E"xtraterrestrial,
"A"lien, or folklore
"L"egends?

Togeather we will 'Explore' these possibilities, and strive for a satisfactory answer.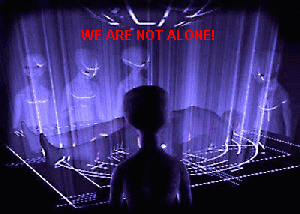 UFO Photo Gallery

Alien Abductions

UFO Sightings

E-mail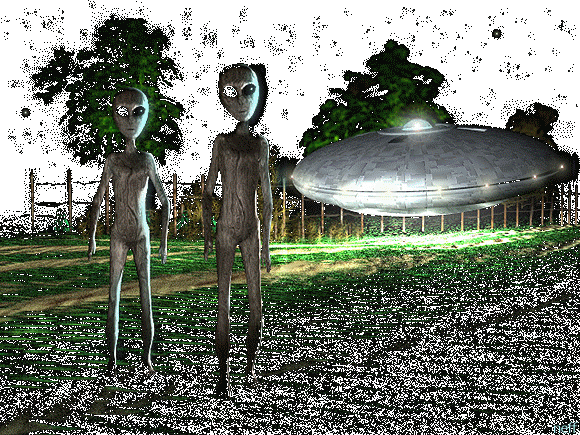 "It is unnatural in a large field to have only one shaft of wheat, and in the INFINITE Universe only one living world..." Metrodorus of Chios, Greek Philosopher



-------------------------------------------------------------------------




Have you ever considered the existance of extraterrestrials depicted long before in the Bible?
I Know, you're sceptical as I was, but check this out:


"Now as I looked at the living creatures, I saw a wheel upon the earth beside the living creatures one for each of the four of them. As for the appearance of the wheels and their construction, their appearance was like the gleaming of a chrysolite, and the four had the same likeness being as it were a wheel within a wheel. The four wheels had rims and they had spokes, and their rims were full of eyes round about. And when the living creatures went, the wheels went beside them and when the living creatures went, the wheels went with them, for the living creature was in the wheel."



Ezekiel, chapter 1, Versus 15 thru 21. Revised Standard Version




-------------------------------------------------------------------------


"The Nephilim were on the earth in those days, and afterward when The Sons of God came into the daughters of men and they bore children to them. These were the mighty men who were of old, men of renown."


Genesis, chapter 6, verse 4..




-------------------------------------------------------------------------




UFO Disclaimer. I've looked at all this stuff for quite some time now. There is some amazing material available for those who want to know. Is it true? Videos from Mexico prove to me that there are machines in the sky that are 100% Unidentified Flying Objects. It does not prove whats inside.... The Truth? I've only included what I believe is fairly verifiable... Who knows......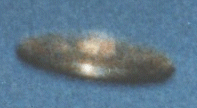 This Site's been split into 4 seperate Pages for your conveniance. You may use the "DROP DOWN MENU" below, to Jump between pages, or the Hyper Links located at the Bottom of each Page.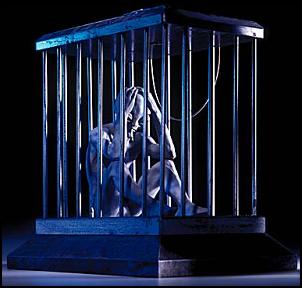 "Ask NOT, if UFOs are Friends or Foes.
Ask are We Friends or Foes to UFOs!"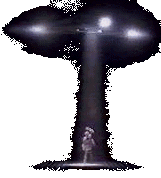 "UFOs AND ALIEN Links"
Clicking on the LINKS Below will take you to other Sites about
UFOs and Aliens, and How they affect us and the world we live in.

Thanks for checking out my UFOs: Friends or Foes
Please take a minute, and send me a Guestbook
Email, by Clicking on the UFO Below.
I'd Love to here from you. Thanks ...
*** Starbuck ***

This Site's Been Abducted:
Times Since October 4, 1999